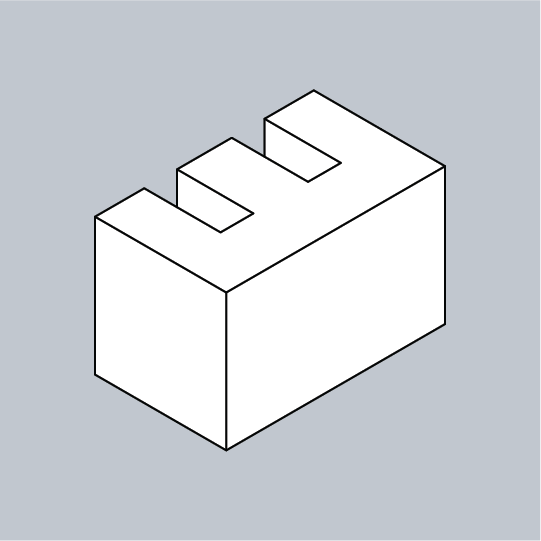 Labor Delivery Room: A Human-centered Experience
04.19
Student Work - 3D Visualization​​​​​​​
Based on mortality rates for mothers and babies, childbirth is the safest it's ever been, but statistics show that moms are experiencing more fear with labor and delivery than ever. Additionally, the average age for new moms is increasing which means the expected standards for facilities and providers are also increasing. In order to meet these evolving standards, this labor delivery room has been designed with mom in mind; the space planning, materials, and circulation are based on scientific findings surrounding the childbirth process as well as the workflow of the professionals who facilitate childbirth.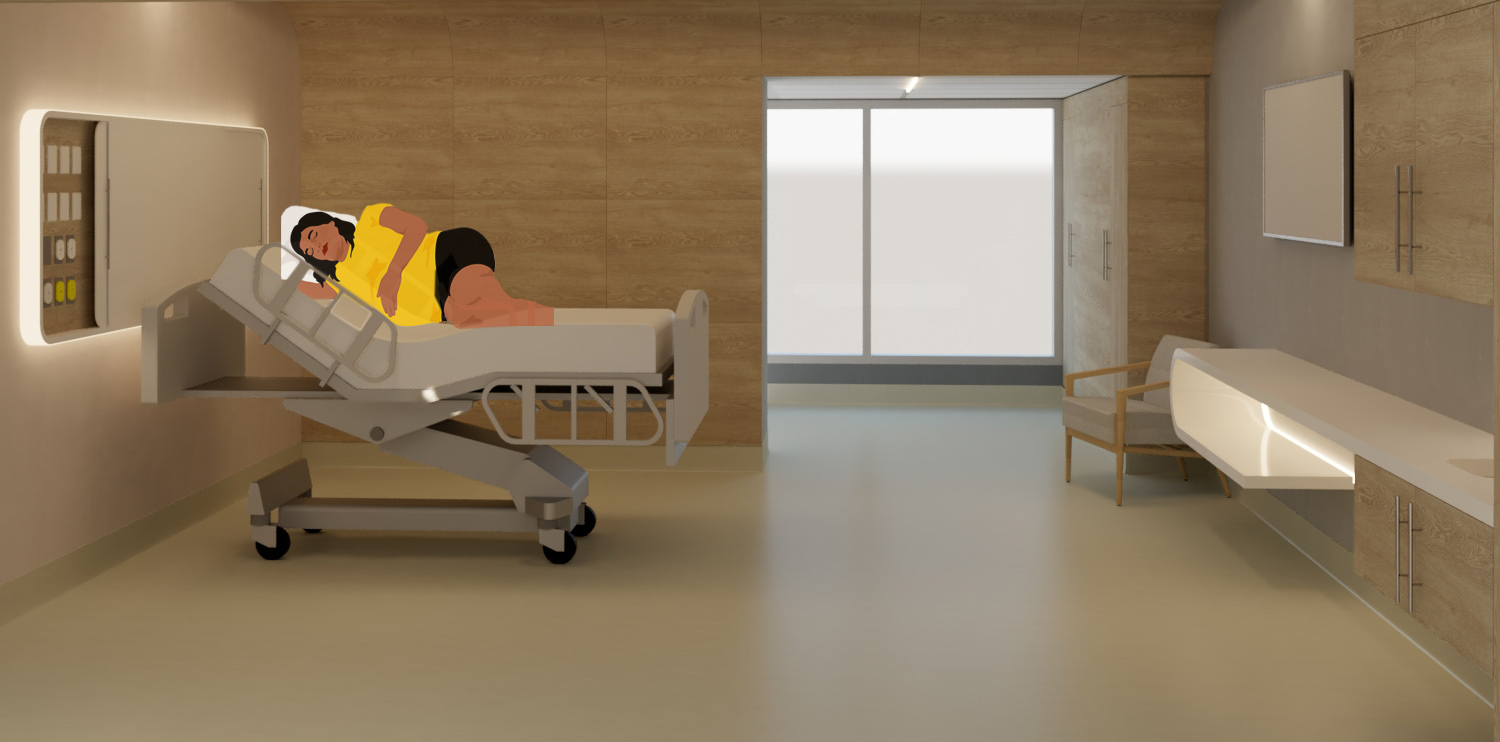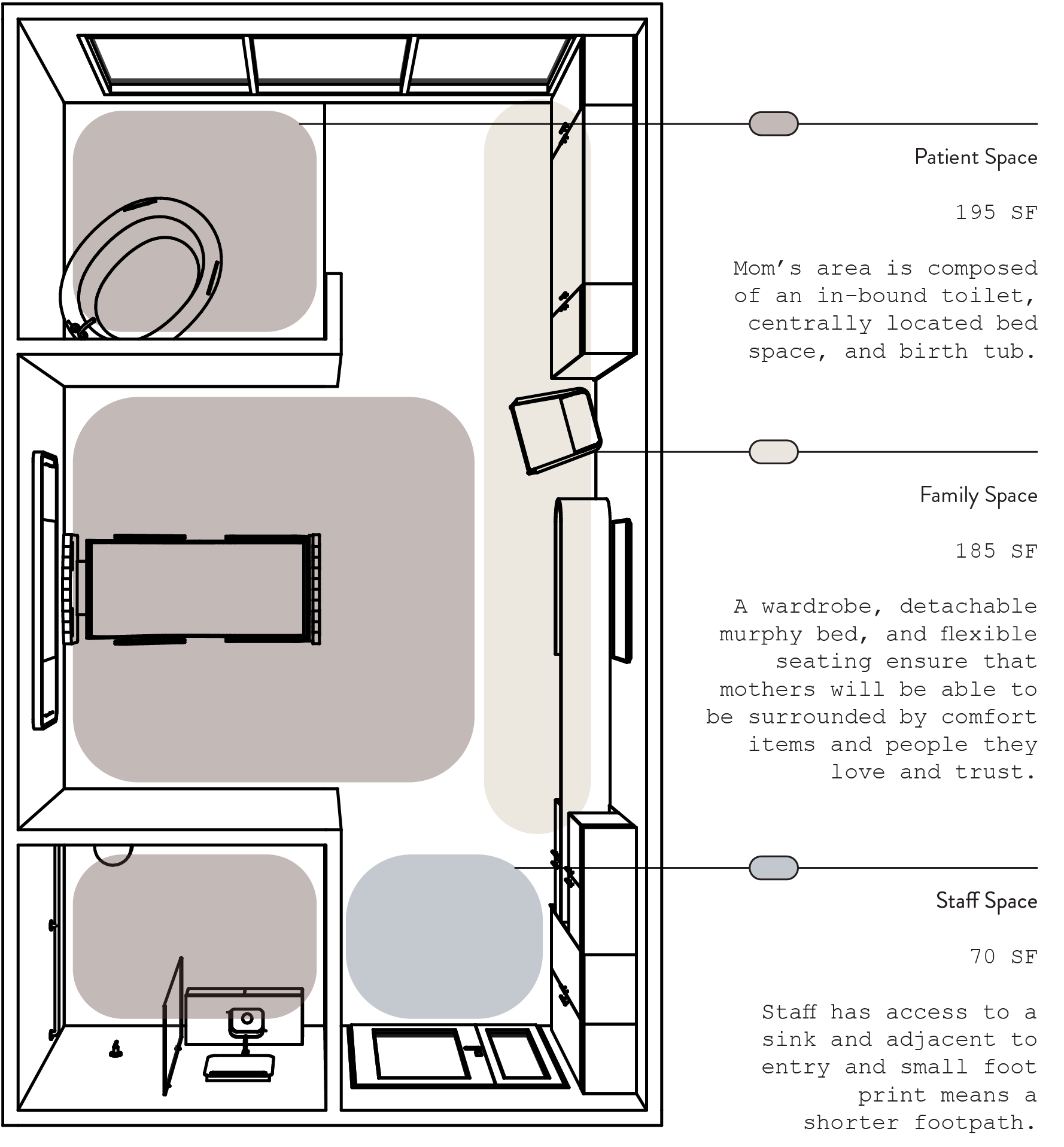 Same-handed room configuration aid in error reduction among providers by reducing cognitive burden. These rooms have also proven to have less sound transfer than do mirrored rooms which helps patients maintain privacy. Similarly, in-bound toilet rooms create sound barriers and can also form vestibules which contribute to a heightened sense of security.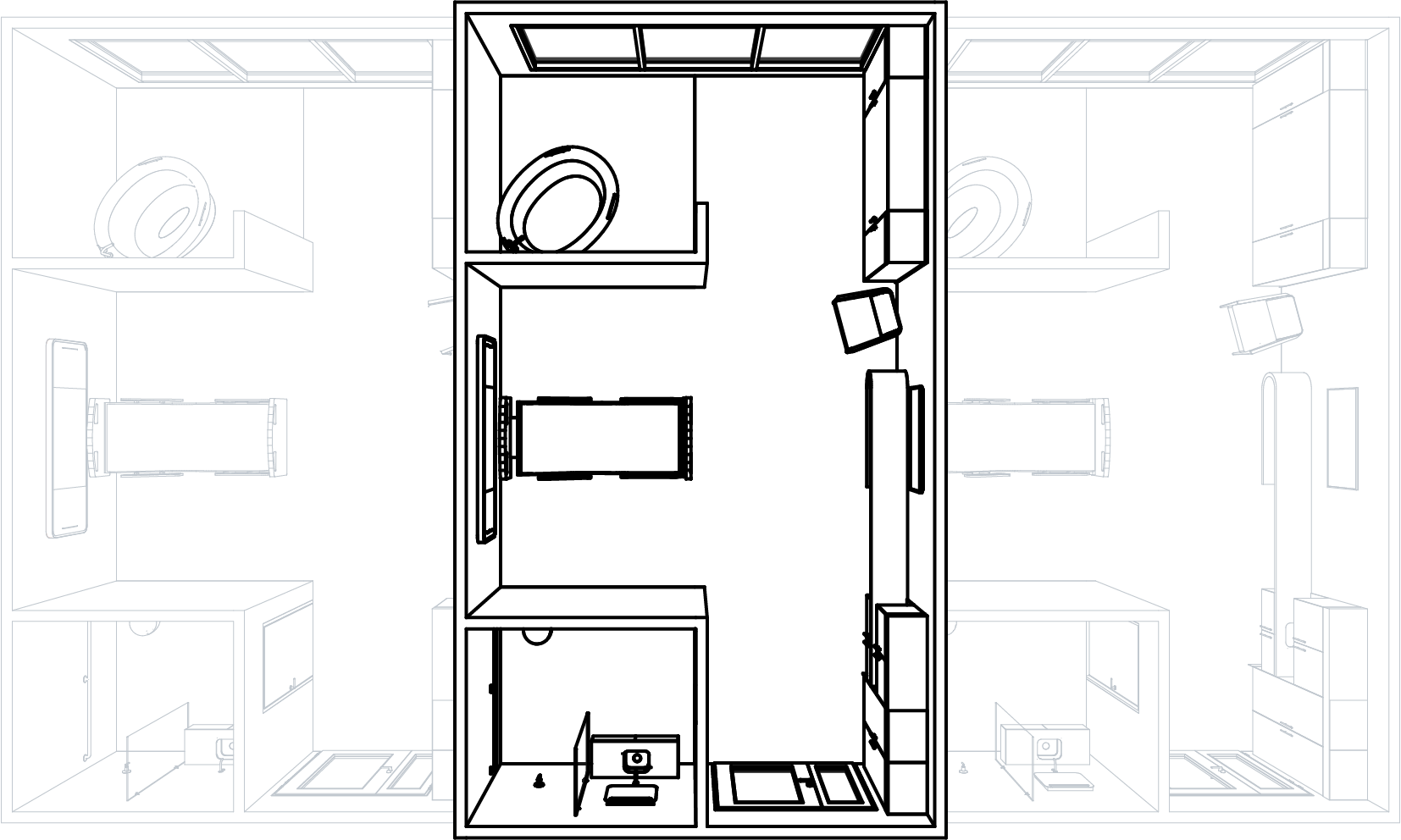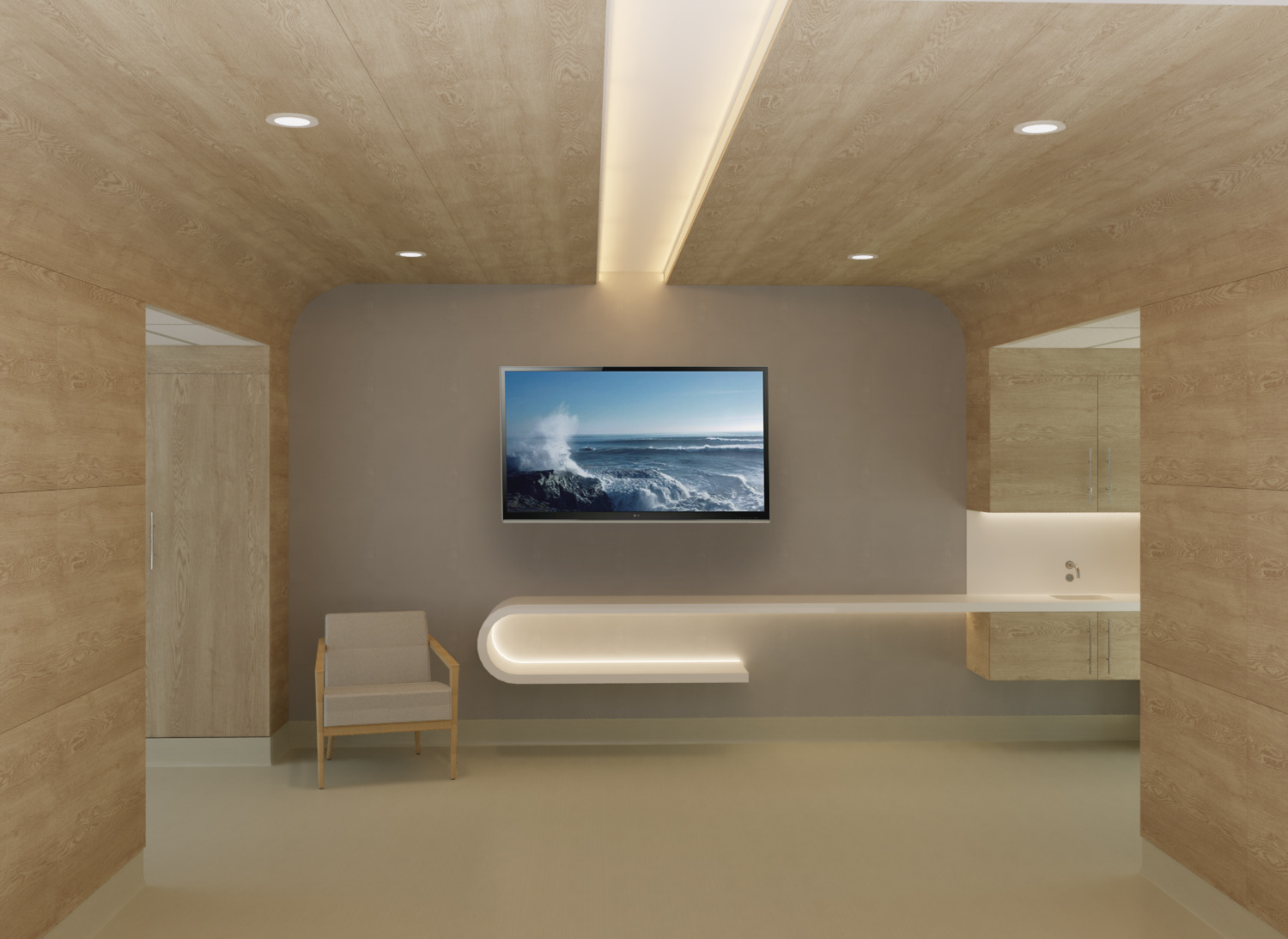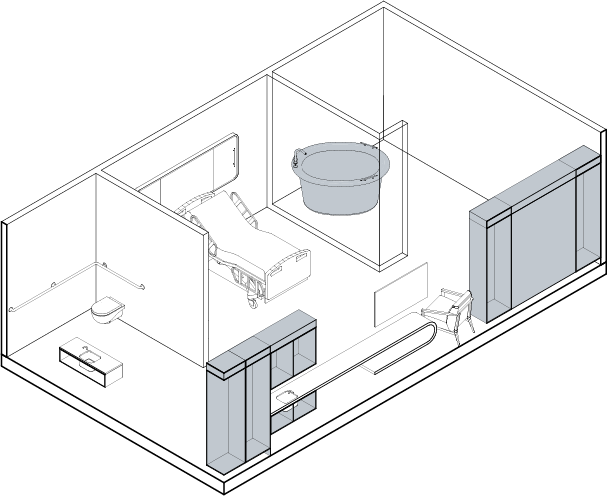 The birthing tub stimulates oxytocin production while also reducing pain up to 50%. The custom footwall millwork includes a detachable Murphy bed for the patient's family as well as a wardrobe, towel warmer, and mini refrigerator to keep cold and hunger at bay.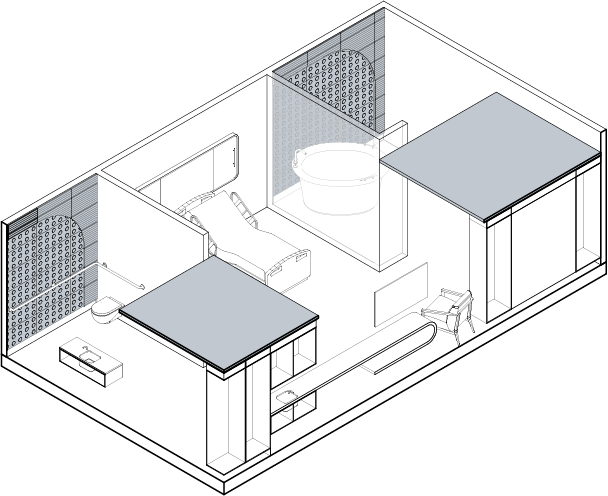 A calming color palette, rhythmic tiles, and sound dampening products and techniques such as ACT, same handed room configuration, and an in-board toilet room work together to help the synthesis 
of endorphins.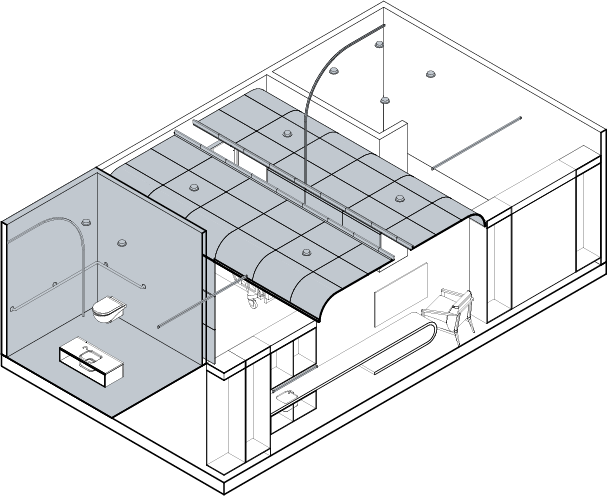 By providing the custom millwork canopy, a sense of privacy will allow patients to feel secure. Large toilet room allows the patient and birthing partner enough space to relax in the shower which is a oxytocin stimulus. All lights are dimmable since lighting directly affects production rates.