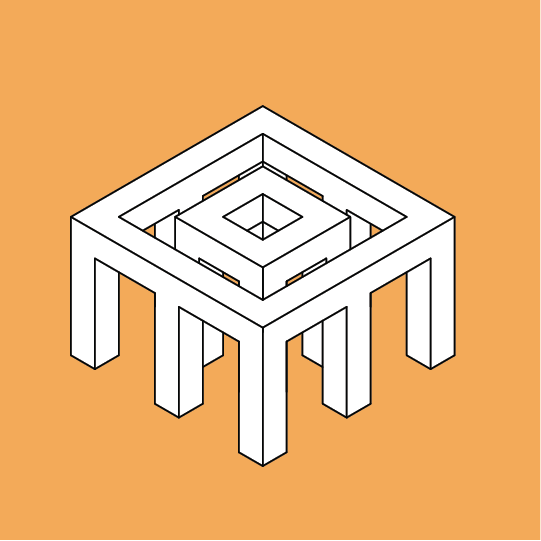 Mastodon Design Office HQ
05.20
Renovation - Under construction

55 Science Pkwy
Rochester, NY 14620
Contributors: SWBR, Staach Inc.
My Design Team: Brandon Colaprete, Sydney Quilan, Seth Eshelman, Kyle Sheth, Ben Gordon
My role: Lead designer, project coordinator, design concept, space planning, FFE procurement, finish specifications, millwork design, CD set
Mastodon is a boutique communication engineering firm, and they came to Staach because they wanted to source locally made desks and partitions for their new office. We also ended up assisting them with the interior renovation of their first floor lobby area and upstairs bar and huddle spaces. While their firm is boutique and uniquely quirky, they are dealing with government officials and working on very earnest matters, so I wanted to keep the space fun yet professional. Since they initially started work with Staach out of a desire to shop locally and responsibly, sustainability drove our interior design decisions as well.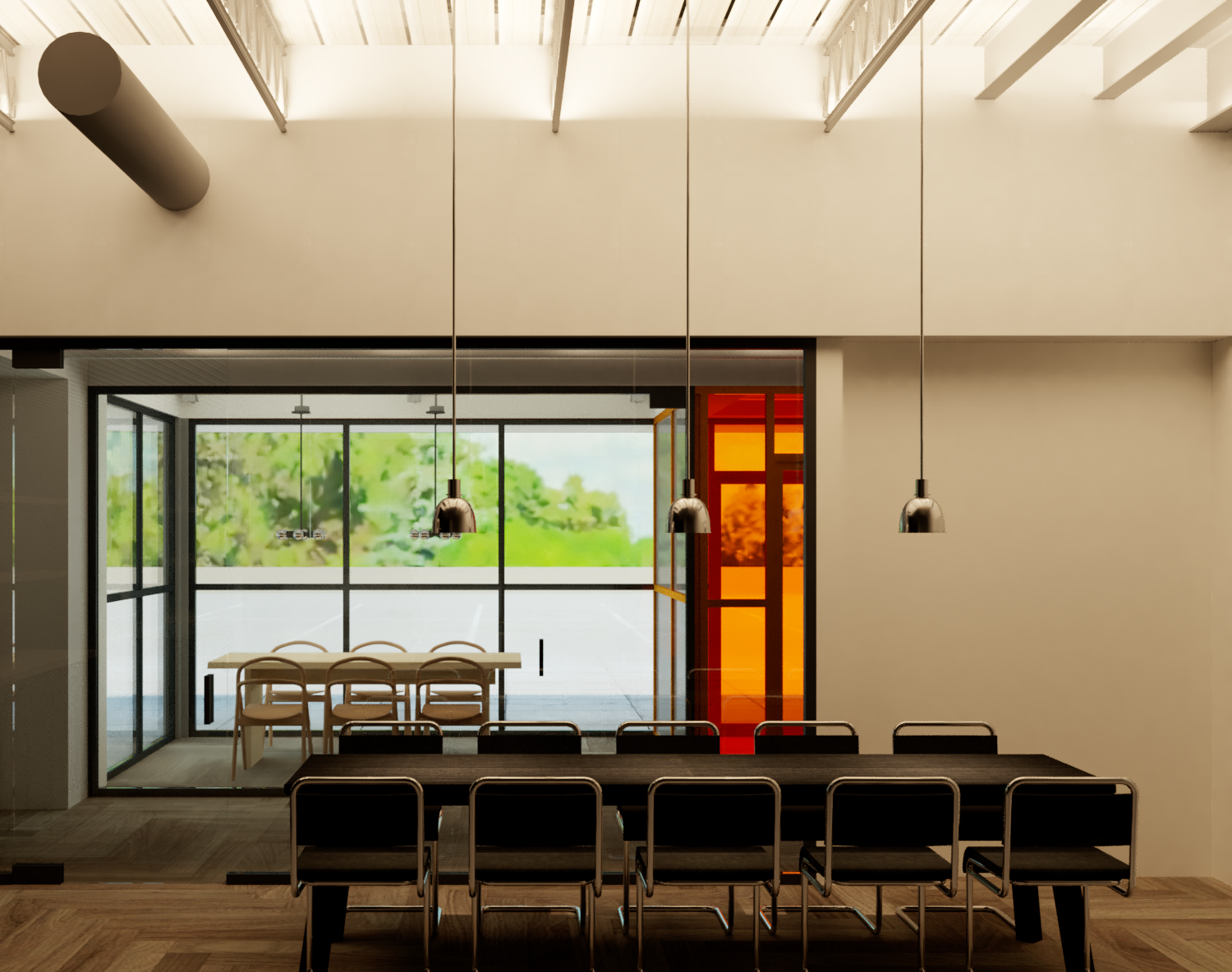 I worked with our product designers to come up with desking solutions that could be flexible enough to handle extensive computer work as well as hands-on tinkering. Additionally, we chose to keep these systems extremely modular so that individuals would be empowered to use their spaces in whatever way suited their needs best. Modularity also supports their increasing team sizes and shifts among these teams. The plan above represents the current floor plan that the engineers have elected to use for their present day needs - this layout can (and hopefully will) shift in the future as they evolve.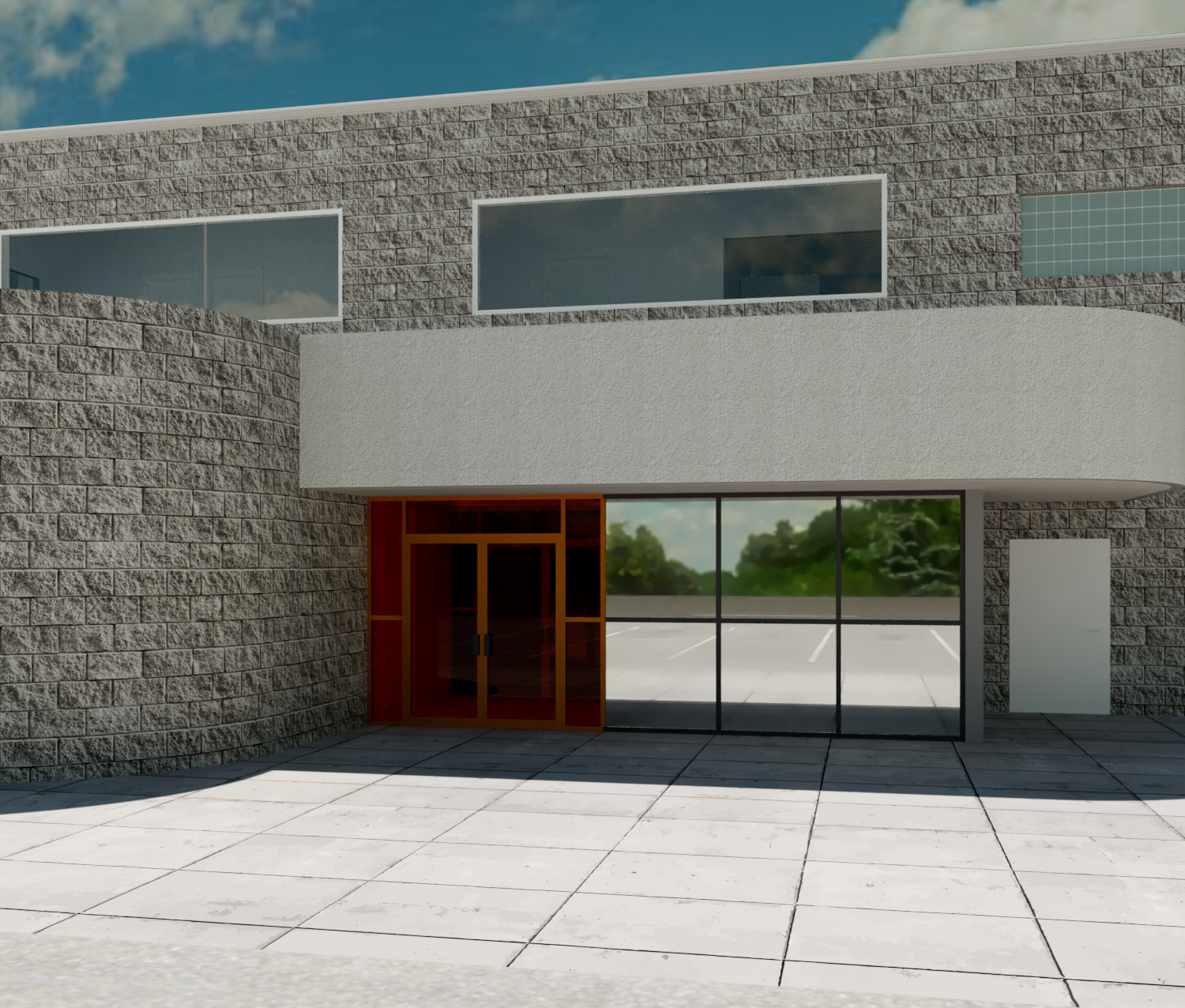 Mastodon required high levels of privacy due to the nature of their work. We chose to utilize space that would normally be a waiting area in a typical office as flexible meeting rooms. By opting for switchable privacy glass, we gave the staff additional areas to meet, and these room could also be used for interviews and vendor presentations. Plus they look cool - a fun little technology flex for a fun engineering firm.